Types of Photography – Diving into Different Photography Genres
This post may contain affiliate links. We may earn a small commission from purchases made through them, at no additional cost to you.
There are countless different photography styles. Many photographers concentrate on one or maybe two genres of photography they are interested in. However, why not experiment and increase your technical skills and work on your creativity? Here are various types of photography styles that you can experiment with, which can only help you become a better photographer. 
What Is Photography?
The Greek word for photography is translated as "writing with light". This means photography is a science, whereby light is used to create a certain image. The act of photography is creating an image by recording light through light-sensitive materials and equipment, visually telling a story of the world around us, and documenting it. Photography enables the photographer to preserve an emotion, personality, moment, and mood as well as the distinctiveness and splendor of their subject.
Photographers can record realistic and accurate events and news that can go down in history for years to come.
Photography can capture an event or scene exactly as you see it with the naked eye, or you can use your own creativity to change the physical appearance of your subject and create something that is beyond what the natural eye can perceive. Photography is a tool that can be used for selling real estate or objects, or just used to play on the buyer's emotions, enticing them to purchase something.
If you want to embark on a career as a photographer, you can experience varied opportunities in many industries. If you are equipped with a certain amount of knowledge, have a camera, editing equipment, and some graphic design skills, a photography career can have limitless possibilities.
Types of Photography
Most photographers stick to one or two of the more common photography varieties, such as fashion, sports, weddings, or scenery. However, why not increase your knowledge and skills and explore other photography genres? You may find you can produce your work on a more professional level. When you consider all the different ways you can use to capture a certain image, it opens a dynamic field of photography. In the world of photography, there is something for everybody, but you must understand the different photography styles and types.
The principle of photography is fairly simple, you take a camera and then you capture a photograph. 
However, photography encompasses a lot more and provides access to many different photography styles. If you are a beginner in the art of photography, it can become rather confusing and you may not know what category or style you should choose. The things you should consider are what type of photography is the right one for me, and what am I most interested in? It may be people, nature, fashion, or animals, there is always a photography variety to choose from. Let us go through some of these options for you so you can have a better understanding.
Landscape Photography
This type of photography has been very popular for over a hundred years. The process is quite simple, very satisfying, and therapeutic, and comprises capturing all the natural scenes surrounding us every day. People that do a lot of traveling are usually the ones that capture many landscape shots. Landscape photography mostly involves capturing motionless subjects, which means you can select the shutter speed and apertures you want and leave it like that until the natural light begins to change.
There are different focal lengths and lenses that you can use, which depends on what you are trying to photograph.
However, landscape scenes are usually captured using a wider focal length so you can capture the entire grand scale of an image. As the subject is mostly motionless, you can use a tripod to give you a sharper and steadier photo. Just remember, outdoor conditions can change rapidly so the use of a weather-sealed camera is a very good idea. Many believe that landscape photography is limited to horizontal photographs, however, many landscape photographers have discovered that shooting vertical subjects like tall trees and mountains can produce amazing images.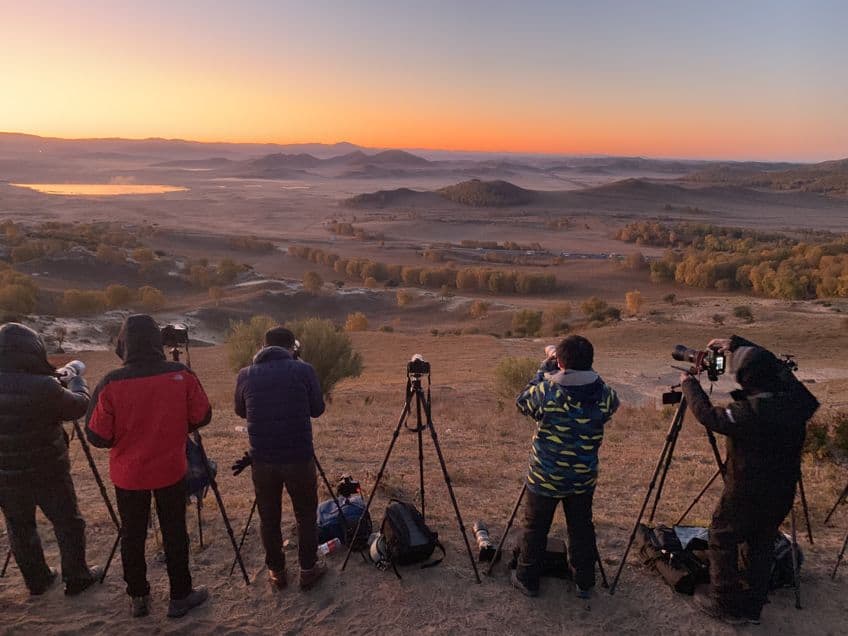 The art of a landscape photographer requires you to work at all hours of the day so that you can capture sunrises, sunsets, and also the night sky. If you want to get the best results with your landscape photography, it will be necessary to upgrade your equipment, invest in better gear, and make sure you use the correct lenses. With today's advanced technology, even the use of drones is possible to enable you to get those birds' eye views of the landscape. Landscape photography is capturing photos of wide views and large scenes. For example, landscape photography can involve oceans, horizons, lakes, waterfalls, mountains, trees, beaches, deserts, and many more outdoor scenes.
Nature Photography
Is nature photography similar to landscape photography? Landscape photography generally focuses on the larger ecosystem like trees and mountains, which is also considered as nature, but is separated into its own genre. Nature photography is also a very popular form of photography, but it focuses more on the objects within a scene on a much smaller scale like flowers, plants, insects, birds, and other small living things.
It can be broken down into other subgenres, which can include macro or large wildlife, and many other types of photography.
Portrait Photography
Unlike the other two genres we have discussed, portrait photography, also known as portraiture, is a type of photography that focuses solely on people. With this genre of photography, the purpose is to try and capture the character, mood, personality, or intentions of the individual or group of people. The images you capture can be posed or candid, full body, or close-up. Whichever way you choose to capture your subject, try to focus mainly on the eyes and face that can convey emotion and tone.
Unless you are shooting outside with natural light, you will need lighting equipment through strobes or continuous lighting, reflectors, and backdrops.
Many types of portrait photography are available including family portraits, engagement photos, boudoir portraits, professional headshots, pet photography, and glamor photography. When shooting portraits, you need to get your subjects to feel comfortable and relaxed, to help get their natural expressions to come through.
You can take portrait photos of your family and friends simply using an ordinary camera or phone. However, if you are doing it as a professional, in a studio, you need to use a full or medium-frame camera that is equipped with fast telephoto lenses that range from 85 mm and up.
Sports Photography
Sports photography is exciting and fast and involves capturing games, competitive sports, and other such activities. This photography variety can catch coaches, athletes as well as fans depicting their drama, passion, and emotions, which is the essence of sporting events. Sports photographers have to concentrate on shooting numerous frames in quick succession to capture the action that is going on all around them. This means that they will have to use a camera with a full frame and fast burst rate with a higher ISO, enabling them to shoot with a faster shutter speed.
They also make use of zoom lenses, which enables them to get close up to the action while still maintaining their distance.
Also, with bigger apertures, it makes it easier for them to separate the background from the subject.  Many sports photographers make use of monopods that are lightweight and provide steady support for their cameras. Professional sports photographers are normally employed by various media outlets and sometimes may work on a freelance basis. They then use the images to cover sporting events in their stories or articles.
Street Photography
In today's world, almost everyone has access to a smartphone or a camera, which makes it possible for everyone to be a street photographer. However, a street photographer is someone who intentionally takes a snapshot in the street, capturing a specific moment that has a purpose, not like the tourist who takes a photo of their family before some famous building.  The street photographer captures an image that communicates humor or contrast, like a particular human behavior or moment that tells a story and is often unnoticed by normal passers-by.
It is a visual language that they use to communicate how they see people, themselves, and the environment. So, if something catches your eye, capture it on your camera.
With this type of photography, there are no rules, but because you are photographing in a public place, you need to be aware of certain ethical considerations. When you are taking a street photo, ask yourself how you would feel if someone was taking a photo of you, people's feelings are very important. In most public places photography is legal, except for courtrooms, cafes, libraries, and other public places that are privately owned, and you need to ask permission first. Likewise, when photographing children, you need to ask the parents first as they may be very protective of their children.
People will rarely confront you after you have taken a photo of them on the street, however, if it does happen. You can solve the problem by simply deleting the photo in front of them, as it is far better to return home empty-handed than to risk further aggravation. The equipment that is necessary for street photography is of little importance, as you can achieve your photography by using the latest technology camera or a simple smartphone will also do. These cameras are also less intimidating than a large camera and equipment. For street photography, you do not want to carry cumbersome equipment around all day, but something that is light and easy to handle.
Street photography can be about taking shots of famous buildings and public spaces, but the real essence of street photography is the reaction of the people and their behavior. An example would be Versailles, Maison Close, Petite Place (1921) by Eugene Atget. 
Architectural Photography
Architectural photography is grouped into two categories, which are shooting the interior and exterior of large buildings or landmarks, and secondly shooting real estate properties intended for sale or rental. The latter form of architectural photography is a lot more common as properties are going on the market every day. Real estate photography is not rushed and allows you ample time to set up your equipment to take the perfect photos. This may sound like a dull job, but when someone is interested in architecture and interior design, then it makes it all worthwhile. Besides being paid to do something you enjoy doing.
The equipment you will need to start with will be a camera that can deliver 2000px (pixels) with a particular lens.
The lens needs to be able to take photographs of smaller indoor areas and should be equipped with wide-angle lenses, allowing it to capture a large frame of the whole area. Other equipment that you may need is a tripod that will help you to take steady and stable shots, a flash for those dark corners and spaces, a light stand, and of course, do not forget extra batteries. For a more professional job, you can consider investing in some video equipment that will add that extra touch to your presentation.
Lastly, lighting plays an important role in estate photography as you do not want dark spots. You need to ensure you have sufficient lighting for all your shots. This means you may have to do some of the shooting in the morning when the sun shines through the window, or in the afternoon if the room gets afternoon sun.
Abstract Photography
Abstract photography involves images that are created by using photographic equipment and materials that have no immediate association with our physical world. Abstract photographers use movement, light, and perspective to transform the world that we can see with our eyes, into an unrecognizable and unexpected image. Abstract photography takes the detail or texture of objects we encounter every day, and makes you think of something completely different. For example, they take shapes, colors, patterns, or other forms and seem to obscure the real object from our view.
Changing your perspective, or the way you would look at things through the lens of a camera can convey an abstract image. So, instead of capturing an ordinary still-life shot, try to view it from different angles like from above or beneath, or other different angles.
There are many examples of abstract photography, such as intentionally moving the camera when taking a shot and blurring the image. Other ideas include longer exposures, using slower shutter speeds, or smoothing the edges and producing a vague image. You can also create a close-up image or a large or macro shot of a certain object, making the ordinary shape out of proportion.
Abstract Macro of Sugar Cubes (2022) by Jordan Mudrack; Jordan Mudrack Photography, CC BY 2.0, via Wikimedia Commons
Apart from the macro lenses, there is no need for any special type of equipment to create abstract photos. Many amazing abstract images have been shot by using an ordinary medium-sized camera or even a smartphone. Here is an example of abstract photography, New York City (1974) by Harry Callahan.
Astrophotography
Astrophotography is the capturing of the night sky and all that this entails like stars, planets, and even galaxies. These shots can be landscape scenes that include the night sky or shots that capture the moon, planets, and galaxies. Seeing these objects like stars and planets are so far away, what type of specialized equipment will we need? First, if you want to do this type of photography as a hobby then even an ordinary smartphone can produce great photos.
However, if you are more serious, the basic equipment required depends on what objects you intend to capture.
This could be camera sensors with an ISO sensitivity that is very high, which is the camera's sensitivity to light. You would also need wide-angle lenses to capture those sweeping views of the night sky, and telephoto lenses to capture the moon and planets. You may also need a sturdy tripod, star tracker, telescope, and an equatorial mount. Be sure to pick the right location far away from cities and towns, as trying to capture the night sky in the city with all its lights will pose a big problem. An example is The Golden Ring (2020) by Shuchang Dong. He won first place in the Astronomy Photographer of the Year Competition in 2021.
Event Photography
Event photography poses a wide range of possibilities that can involve gatherings and events that are separate from normal weddings. It involves capturing prearranged as well as up-front photos of places, people, and objects that form part of the event. The event photographer's role will not only be documenting the event, but they also need to add some artistic composition that will help to present the event more positively. It will also require a lot of interaction with the planners and the people involved. This may involve long hours standing on your feet and being able to move quickly from one point to another.
You will also need to make quick changes from prime lenses to telephoto lenses.
So, it is advisable to carry two cameras with you, not only to make the changeover of lenses quicker but also as a backup in case of issues that may arise with the prime camera. Remember, when shooting an event, to keep your eyes open for any memorable moment, even if it is unexpected.
This is because when the event is over, you will never be able to re-create those moments again. You may find that when the event is over, you have far too many photos. This is fine, as it is easy for you to edit them afterward and you are sure to have not missed any memorable moments.
Wedding Photography
Wedding photography is one of the photography genres that are regarded as challenging, as it is a combination of macro, event, portrait as well as food photography. The wedding photographer is expected to provide technically sound and memorable images, where many people and objects are involved. Most wedding photographers employ a second photographer to ensure that all the desired shots are captured, as once it is over, you can never get those moments again. When doing wedding photography, you need to focus on capturing all the people and everything surrounding the wedding event.
This can include photographing the proposal and the engagement, the wedding ceremony, photos of the bride, the groom, and group photos, also the guests, and the wedding reception with all of its speeches, dancing, and cake cutting.
When shooting weddings, you need to make sure that the lighting is right as the event progresses from the daylight hours into the night. The photographer is also sometimes indoors as well as outdoors. Therefore, a fast zoom lens and a full-frame system are needed to accommodate the low lighting. Many couples also request a video of the event, which means you also need a video camera.
Editorial Photography
The editorial photograph is an image captured and used in a digital or printed publication. This can include websites, newspapers, blogs, or magazines. The main objective behind these images is to aid the storytelling by adding them to an article so that the readers have a visual representation of the subject matter. When an article in a magazine highlights a particular subject, such as a person, or even an architectural design, it is photographed more elaborately and intimately, which can highlight the article's narrative. Editorial photography cannot be compared to commercial photography, which is used for selling products. Editorial shooting also includes presentation, subjectivity, and artistic interpretation.
Many examples of editorial photography can also include other photography genres. For example, fashion, still life, architecture, and food. In this photography style, the photographer needs to work closely with the editor of the publication, who then instructs them on what type of images they need for the article. The equipment that is necessary for editorial photography is very wide. The location you are shooting in will determine the lenses you must use as well as the lighting setup.
Product Photography
Product photography can also be referred to as a section of commercial photography, that captures images of certain products that will be used for advertising and selling. For this reason, the product photographer needs to provide clean and attractive images of the products in a very professional manner, with high-quality photos. For this photography style, you must have a location where you can regulate the lighting. This can be achieved in a room with natural light. Then you need to set up an area where you can place your product to photograph.
Now you need to place your camera on a tripod to avoid any unnecessary movement, which may blur the shot.
You also need to understand all the camera settings needed for a high-quality photo. You can then set up the product on the table in the right position and angle, ensuring everything is perfectly lined up. In most cases, the images are shot on a clean and plain background, making sure the product is free from anything that may distract from the image. This can be achieved by simply hanging a cloth behind the product, or making use of a lightbox where you can control the light better.
Travel Photography
Travel photography is a very exhilarating, exciting, and fulfilling photography genre and one that is very desirable as a career. It includes several different photography types, like street, landscape, environmental, portrait, and architectural photography. You can take shots of historical buildings, portraits of people that you meet on the street or where they live or work, landscape images, and so much more. You can also take selfies wherever you find yourself.
These images or photos of your travels can be sold as art pieces or used by companies or brands for advertising purposes. This type of photography will involve different environments and locations, so the equipment you need must be able to focus not only on image quality but also on reliability and stability.  Varying temperatures and outdoor environments make it necessary for you to have equipment that is weather sealed.
Food Photography
This photography variety has been included in other styles, but mainly due to the expansion of the social media platform as a means of advertising, it has become necessary to separate food photography as a genre on its own. Food photography simply means taking photos of food, but that is not all, as it is also an art form. Used correctly, this photography style can breathe new life into the food we put on our tables. Food photography is not only for use for Instagram images but is used by restaurants, coffee shops, bars, and markets.
The photos are used on their menus as well as for advertising purposes, and in food packaging. For this reason, the photos need to be high-quality, which will require special cameras and a professional setup to be able to capture the food items perfectly.
In food photography, there is one golden rule. If the image you shoot does not make the food look appetizing, then your photograph is worthless. There are many photographic tricks you can use that can artificially make the food look fresher and more appealing, which is obtained by good lighting and a little preparation. Food photography is slightly different from product photography as the food is taken in context to the background. This means that the food will often be shot with other food items around, including drinks, which are set up on tables or bar tops, providing a canvas that can highlight the food items.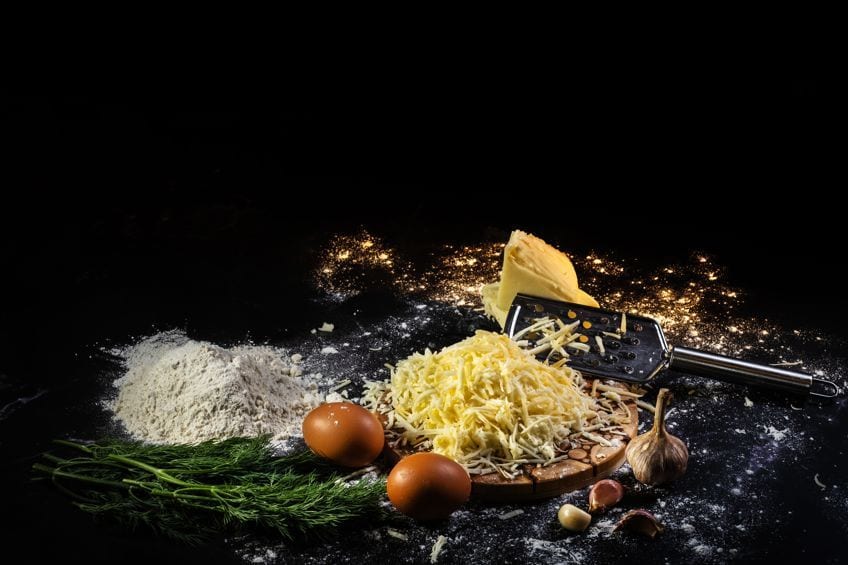 For most of these photos, direct lighting is the best, except when shot in a studio where a flash is a good idea. The use of a tripod is needed to provide a steady base for your camera, and the use of lenses that have a wide aperture is also necessary. This gives you those shallow depths of field, accentuating the food separate from the background.
Are There More Types of Photography?
If you are just practicing photography as a hobby, then you can participate in as many types of photography as you like. However, if you are going to make photography into a career, then you need to stick to one or two types of photography.
There are a variety of different types of photography, and many of them seem to overlap. This is why we only discussed those above, as they cover most of the different types. To get a better idea of what types of photography are out there, here are a few more that you can try out.
Underwater
Scientific
Pet
Stock
Aerial
Fine art
Adventure
Aesthetic
Automotive
Black and white
Child
Christmas
Conceptual
Dance
If any of these appeal to you, then give them a try but make sure it is going to be something you will enjoy doing and something that you are good at. You will also have to get the proper type of equipment, which can be quite expensive. Also, you will need to consider if it allows you to do your work locally, or do you have to travel.
Our list of different types of photography is not complete, but we have tried to stick to the more popular types. Do not be too intimidated by such a large selection of photography styles but try and experiment with as many as you can. This can help to spark your creativity and expand your photographic skills.
Frequently Asked Questions
What Photography Styles Are the Most Popular?
Portrait photography seems to be more popular than other types of photography, as it includes many of the other photography genres, such as wedding, fashion, family, engagement, event, and much more. Portrait photographers are also in high demand.
Can I Teach Myself Any Form of Photography?
There are many self-taught photographers out there that can inspire you. Today, you can easily find many photography books, as well as websites and courses on the internet that can get you started. This means that you can teach yourself the basics of photography without even leaving your home.
What Type of Gear Is Needed for Photography?
Irrespective of the genres of photography you want to get involved with, you need to have the right equipment to make it work. Besides getting a good camera, you will also require lenses, a tripod, a light meter, and a reflector kit. An external flash and a remote shutter release are also very handy to have.
In 2005, Charlene completed her wellness degrees in therapeutic aromatherapy and reflexology at the International School of Reflexology and Meridian Therapy. She worked for a company offering corporate wellness programs for several years before opening her own therapy practice. In 2015, she was asked by a digital marketer friend to join her company as a content creator, and it was here that she discovered her enthusiasm for writing. Since entering the world of content creation, she has gained a lot of experience over the years writing about various topics such as beauty, health, wellness, travel, crafting, and much more. Due to various circumstances, she had to give up her therapy practice and now works as a freelance writer. Since she is a very creative person and as a balance to writing likes to be active in various areas of art and crafts, the activity at acrylgiessen.com is perfect for her to contribute their knowledge and experience in various creative topics.
Learn more about Charlene Lewis and about us.